I recently saw a memorial someone gave to their dog after saying goodbye and it started with the number of days they shared together. That got me thinking about how many days Karlie and I shared. It was 5184. When I think about it that way it reminds me we had a long life together. I still wish we had more time, but I am grateful for all the days we had. And we mostly had really good days.
When I first adopted Karlie and her sister Anna I spent a lot of time helping them with their reactivity to dogs (Karlie) and people (Anna). We sat on the driveway watching people pass by and worked on not reacting to them. Eventually we progressed to local shopping areas. We also met with friends who helped walk them and spend time with them. But one of the best and most fun things I did was to take them to agility classes. These were just for fun classes and they sure were.
Not only did we do these things, but we kayaked and explored Lake Grapevine in Texas and Mission Bay in San Diego. We also spent endless hours in the backyard playing with the tennis ball. After we moved to San Diego we explored the beaches and parks. They also supervised our home and yard renovations. We had such fun until Anna started to slow down and eventually had seizures. Twelve years into Karlie's life we said goodbye to our sweet Anna. And that's when Adventures with Karlie began. It was a way to keep us from missing our sweet Anna.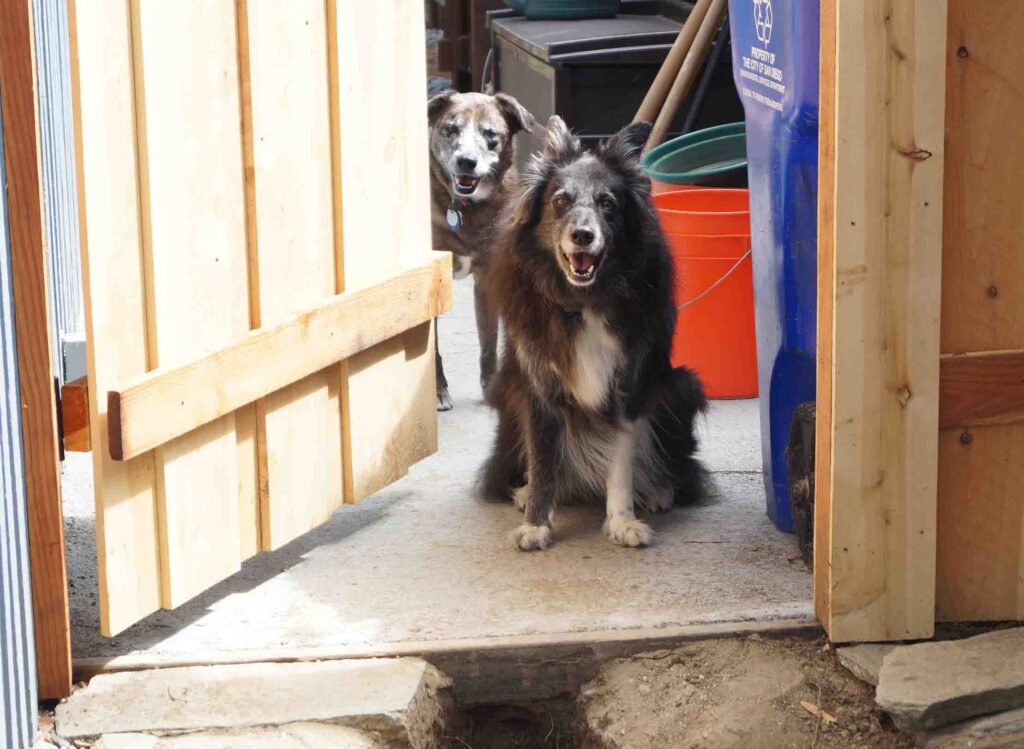 So as I think back on our life together I remember all the fun times. I remember all the time spent learning about each other, developing our friendship and bond, and all the great adventures we had. I wish we had more time, but I know we did not waste one minute even after she started to have the symptoms of geriatric onset laryngeal paralysis polyneuropathy (GOLPP). We truly made the most of every day, did what we enjoyed, and always smiled. So although 5184 days wasn't long enough, I have a lifetime of memories to look back on and most of the time they make me smile.